Custom Partial Knee Replacement
A custom-made implant that is created to fit each patient exactly, designed from a special CAT scan. It is inserted to resurface only the part of the knee affected with arthritis. The remainder of the knee, including cartilage and ligaments, is retained in its normal state. This is done through a small incision as either an outpatient or one-day hospitalization. Most patients walk with a cane or nothing after one week.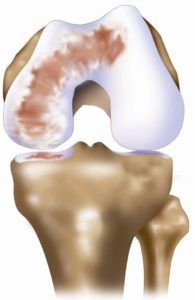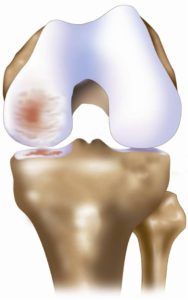 Partial knee replacement is a potential option for patients who have disease in just part of their knee and are seeking a more conservative alternative to total knee replacement. A partial knee procedure treats disease limited to just one or two compartments in the knee and preserves all ligaments.
Bicompartmental procedures treat osteoarthritis in the medial and patellofemoral or lateral and patellofemoral compartments.
Unicompartmental procedures treat osteoarthritis in the medial or lateral compartment of the knee.
Personalized implants offer unique advantages versus traditional knee replacement
Customized implants mirror the surface contours of your knee to help provide greater coverage and implant fit.
With less bone cuts, more of your knee is preserved for future, more aggressive solutions if necessary.
By preserving healthy cartilage, bone, and ligaments, your knee is able to retain more of its natural function.
Customized instrumentation is built to match your knee, reduce the amount of bone preparation, and simplify your knee procedure.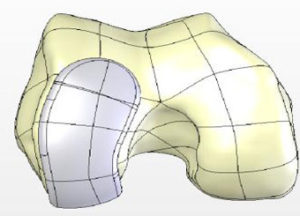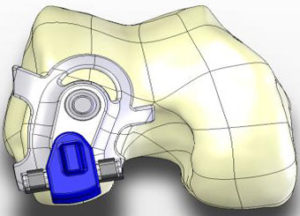 Click here to see our videos