Meet the Experts
The Dallas Bone & Joint Clinic is committed to excellence by pledging to provide the highest quality of orthopaedic care possible. Along with the treatment of immediate or chronic problems, we strive to integrate the doctrine of prevention in all our treatment plans as a way to alleviate possible future difficulties.
Using the latest technology, we strive to provide the right treatment at the right time for each patient. Our goal is to empower patients with the services and education that will assist them in returning to their highest level of function. This is advanced, comprehensive bone and joint care. This is the Dallas Bone & Joint Clinic.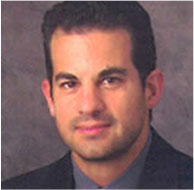 Paul D. Saadi, MD

Orthopaedic Surgery
Dr. Saadi has been part of the Dallas Bone & Joint Clinic since 1999. While in practice, he has focused much of his time on the utilization of state of the art technology to develop techniques using computer assistance and robotics to more accurately align and position joint replacement implants through minimally invasive exposures. This includes total and partial knee resurfacing, total hip replacement, and total and reverse shoulder replacement. He has been part of a design team for seven years culminating in the development and recent FDA approval of the first 3D planning and live comprehensive total shoulder computer navigation system in the world.
In addition, his practice offers implantation of completely customized patient-specific knee replacements made using additive manufacturing technology – commonly known as "3D printing." He also uses computer assisted surgery technology for increased accuracy, efficiency and safety in spinal operations to help minimize surgical exposure and trauma and improve recovery. He takes pride in helping patients choose among all of these technologically advanced options for knee, hip, shoulder and spine problems to assist them in best addressing their condition. Dr. Saadi is a Fellow of the American Academy of Orthopaedic Surgeons.
MEDICAL SCHOOL
Jefferson Medical College, Philadelphia
Pennsylvania
RESIDENCY
University of Maryland, Baltimore, Maryland
INTERNSHIP
University of Maryland, Baltimore, Maryland
SPECIAL INTERESTS
Minimally Invasive Surgery (MIS)
Computer-Assisted Surgery (CAS)
Sports Medicine
Hip Replacement
Custom Patient Specific Knee Replacement
Shoulder Replacement
Spinal Disorders
Trauma
CERTIFICATION
Fellow of the American Academy of Orthopaedic Surgeons