Your Knee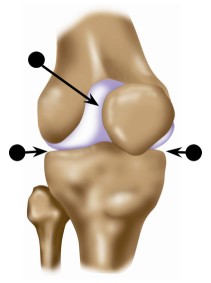 Your Knee consists of three "compartments" or sections:
Medial Compartment (inner half of your knee)
Lateral compartment (outer half of your knee)
Patellofermoral compartment (behind the knee cap)
Osteoarthritis can affect one, two or all three compartments.
Total Knee Replacement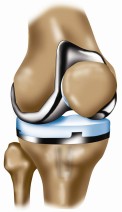 In traditional total knee replacement, the bottom of the femur and top of the tibia is replaced with a metal implant and plastic insert. The surgery has a high rate of success, but requires significant bone removal and sacrificing of ligaments. This can limit your future treatment options.
Total Knee Replacement procedures treat high deformity patients or patients with osteoarthritis in all three compartments of the knee.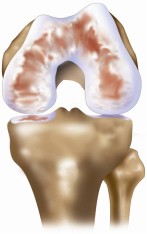 Partial Knee Replacement
Partial knee replacement is a potential option for patients who have disease in just part of their knee and are seeking a more conservative alternative to total knee replacement. A partial knee procedure treats disease limited to just one or two compartments in the knee and preserves all ligaments.

Bicompartmental procedures treat osteoarthritis in the medial and patellofemoral or lateral and patellofemoral compartments.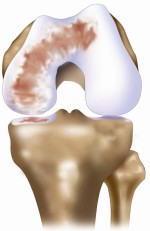 Unicompartmental procedures treat osteoarthritis in the medial or lateral compartment of the knee.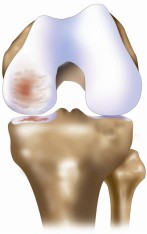 Personalized implants
Personalized knee implants give you noticeably more bone preservation than traditional knee replacement options so you're able to preserve your knee for future treatment options. You may also experience faster recovery time and reduced post-operative pain.
Personalized implants offer unique advantages versus traditional knee replacement
Customized implants mirror the surface contours of your knee to help provide greater coverage and implant fit.
With less bone cuts, more of your knee is preserved for future more aggressive solutions if necessary.
By preserving healthy cartilage, bone and ligaments, your knee is able to retain more of its natural function.
Customized instrumentation is built to match your knee, reduce the amount of bone preparation, and simplify your knee procedure.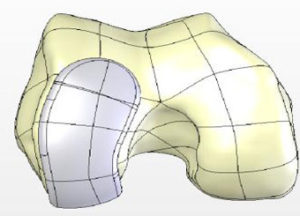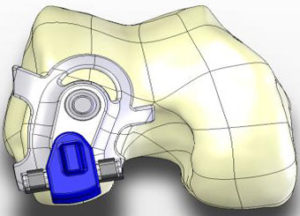 IRENE
Click here to see our videos